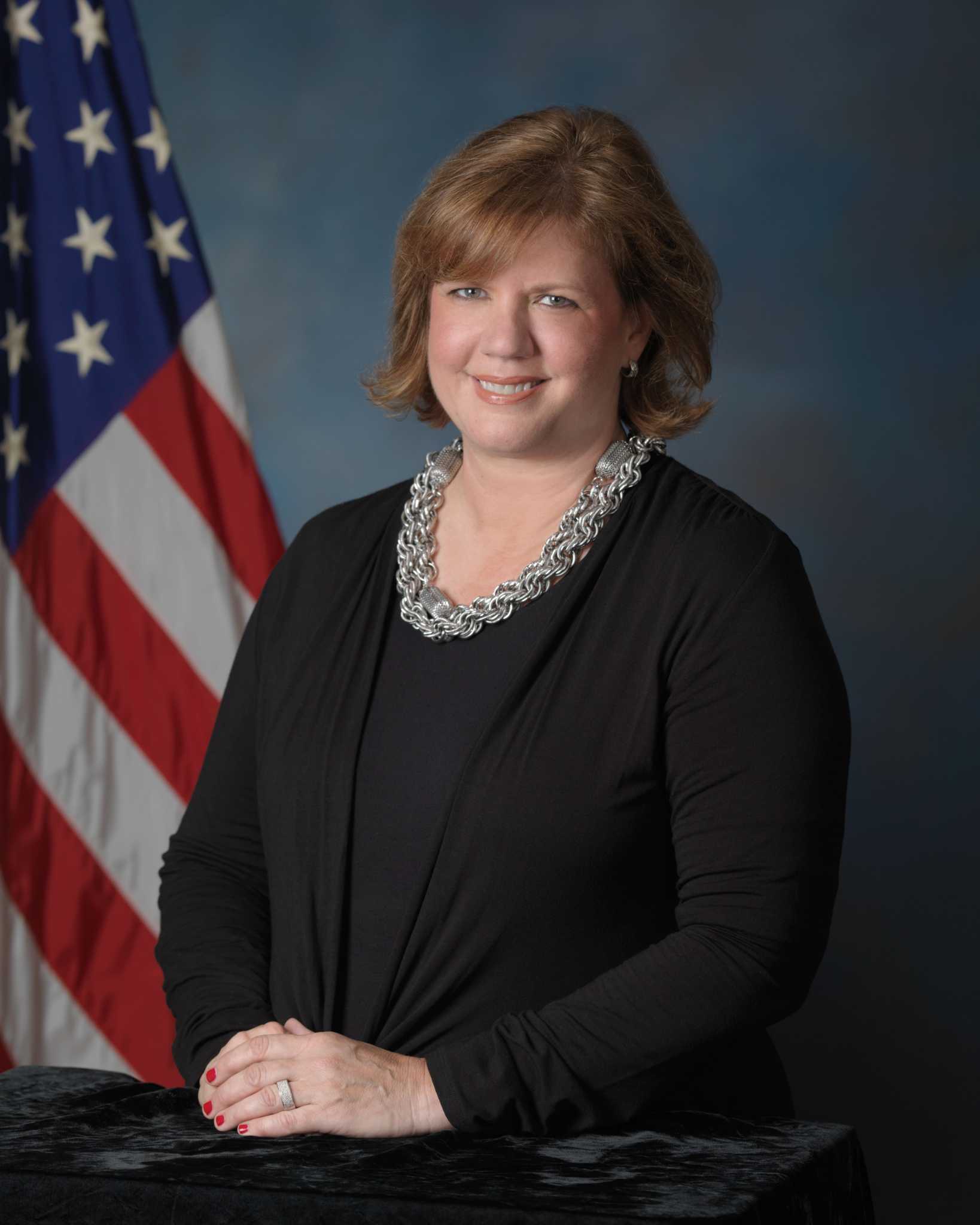 Melanie Saunders
Melanie Saunders
Photo: Credit: NASA
Johnson Space Center's second in command tapped as leader at NASA HQ
Johnson Space Center's acting deputy director has been tapped for a leadership position at NASA headquarters in Washington, D.C.
Melanie Saunders will assume the role of acting deputy associate administrator, the second-highest ranking civil servant position within the agency, starting June 10. She will replace Krista Paquin, who is retiring at the end of May.
The job change was announced Monday afternoon by agency Administrator Jim Bridenstine, along with the appointment of Steve Jurczyk as associate administrator. Saunders will report to Jurczyk.
"I am honored and excited about my new role and looking forward to finding innovative ways to contribute to broader NASA initiatives," Saunders said in a statement. "We have the most amazing team at NASA and I feel so fortunate to have served in a leadership role at Johnson Space Center for so long."
Saunders joined NASA in 1994, where she negotiated international agreements for the International Space Station Program. She worked primarily in the space station program office before being named Johnson's associate director.
RELATED STORY: First Latina in space retires from Johnson Space Center, leaves legacy of inclusion, equality in wake
Then in February, Johnson center director Ellen Ochoa — who is retiring Friday after 30 years — appointed Saunders as acting deputy director. Saunders previously told the Houston Chronicle she wanted Ochoa's job, but Mark Geyer, an Indiana native who has been with NASA for about 28 years, was named Ochoa's replacement last week.
"I want to thank Steve for stepping up to the plate as acting associate administrator these past months, and look forward to his counsel going forward," Bridenstine said in a statement. "I also want to thank Krista for her distinguished service to NASA and welcome Melanie to Headquarters. The agency has greatly benefited from the talents of all these dedicated civil servants."
A Johnson spokesman said Monday that Saunders is expected to return to the Houston center when a permanent deputy associate administrator is picked.
Alex Stuckey covers NASA and the environment for the Houston Chronicle. You can reach her at alex.stuckey@chron.com or Twitter.com/alexdstuckey.
via Houston Chronicle https://ift.tt/2IzrviZ