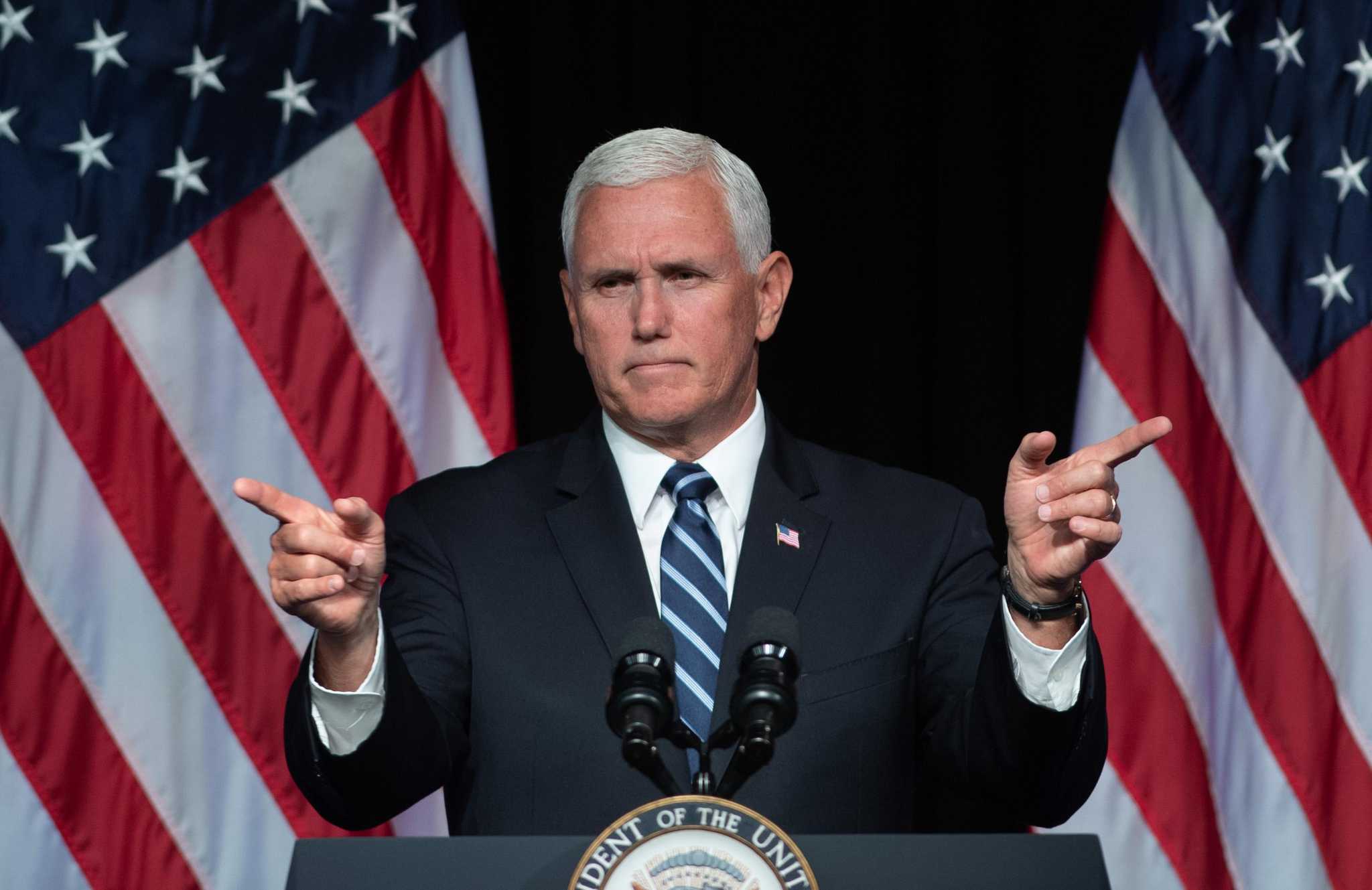 Vice President Mike Pence will visit Houston's Johnson Space Center — home of NASA's astronaut corps — next week.
Pence announced his impending visit in a Tweet on Thursday, saying only that he was coming to "talk about the future of human space exploration."
"Under [President Donald] Trump's administration, America is leading in space once again!" he said.
It's not clear what day Pence will arrive. Johnson officials said they are ironing out the details with the White House.
NEW FRONTIER: Department of Defense delivers Space Force plans to Congress
QUICK TAKE: Ted Cruz thinks Trump's Space Force is 'a great idea'
Johnson is home to the nation's astronaut corps, where human space flight research and training take place. The Houston center had a budget of $4.5 billion in fiscal year 2017 and employs about 10,000 civil service and contractor employees. It is also home to the international space station mission operations and the Orion program.
Pence is head of the National Space Council, which was revived by President Donald Trump last year after being dissolved for more than two decades.
It's just one way Trump has pushed for bolstered human exploration during his time in the oval office.
LAST YEAR: VP Mike Pence will visit NASA, but Twitter is having none of it
Trump's $19.9 billion NASA budget proposal for the coming fiscal year funnels billions of dollars to human exploration. It tasks the space agency with sending Americans around the moon in 2023, while also setting aside $504.2 million in the coming year to begin working on the foundation of a $2.7 billion Lunar Orbital Platform-Gateway — basically, a mini-space station orbiting the moon where astronauts could live and work. In April, NASA abruptly ended a $250 million rover mission meant to find water on the moon.
Earlier this month, NASA Administrator Jim Bridenstine was in Houston to announce first nine astronauts to fly on commercial vehicles being built by Boeing and SpaceX.
Alex Stuckey covers NASA and the environment for the Houston Chronicle. You can reach her at alex.stuckey@chron.com or Twitter.com/alexdstuckey.
via "Johnson Space Center" – Google News https://ift.tt/2L1dDe1